So I have been on this journey of being more social for almost year and a half now, trying to be more forthcoming with what I have learned and achieved over my years in IT. I am also a big fan of data and statistics, they are great ways to try and measure growth for me rather than comparing against someone or something. So while I have a little bit of time, and as I am nearing 12 months since the last review, lets have another look at what my growth has been.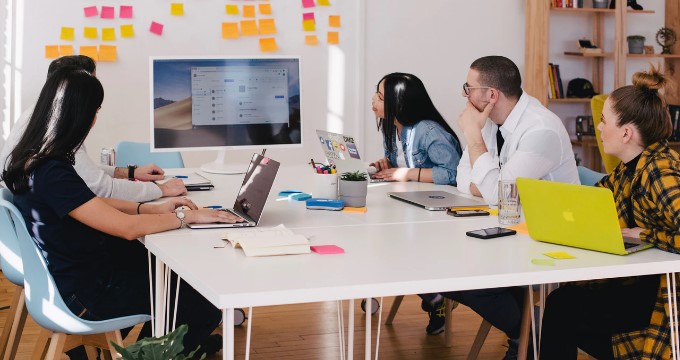 What I started with
We are starting this review based on my last review post on this site in November 2018. At that point I had:
Not too bad really, lets see how much has changed over the last few months:
Twitter

So my Twitter activity has really dropped off over the last few months with my post count going down quite a bit. Some of this has been a switch of focus on work and blogging, which has caused me to change/ignore my schedule a bit. Two of my goals for this year were to get into a better habit with Twitter and increase my post count a bit more, as well as to try to actively push my Twitter account to increase my follow count. In this way I need to refocus on Twitter a bit.
LinkedIn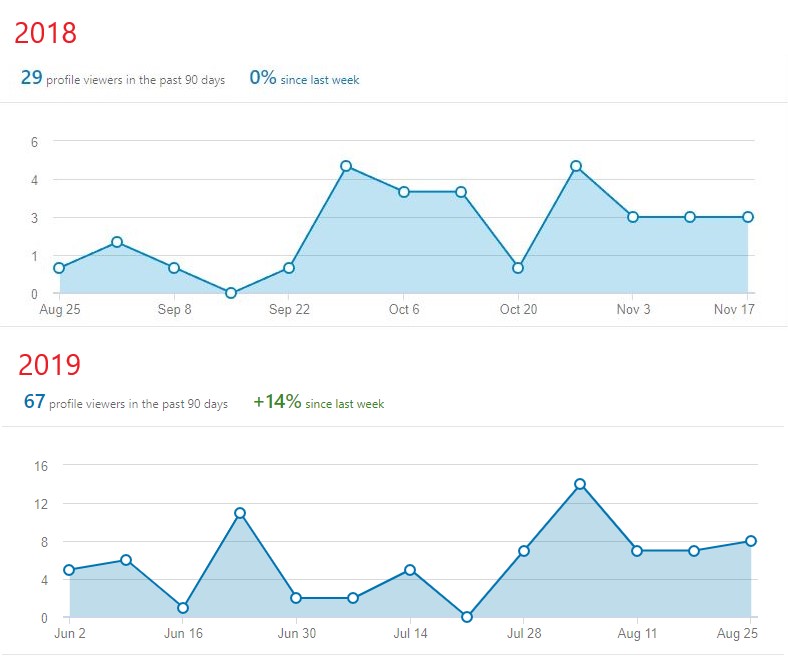 I have started to post a bit more and work on my LinkedIn profile a little, especially over the last few months. I have seen a little bit of an increase in connections count and quite a nice increase in views which is nice. As I start picking up and doing a bit more blogging work I also plan to cross post to LinkedIn.
My Website and Blog

My website and blog is were most of my work and focus has been over the last few months, and I think the statistics for the last thirty days really shows that. I have started being more planned and consistent with my posts, really working on producing valuable content for people, which was one of my main goals for this year. I have also got a lot of blog posts and other worked planned out for the site, which makes it a bit easier to keep pushing on.
Code Project Content
One of the other big things I am changing up is to repost a lot of my blog content onto CodeProject. This is definitely something I am going to continue to keep doing as it gets my content out there more and in some ways still drives a little bit of traffic to my site. I am starting to get into content writing quite a bit more now and this is a good avenue for me to follow.
Goals for 12 months
As mentioned there throughout this post there are a number of goals for the next 12 months. These are:
Get back into a better habit with Twitter and increase my post count a bit more on a regular schedule.
Try to actively up my interactions within Twitter
Start being consistently regular with my blog and sticking to a proper schedule.
Posting my more work related content onto LinkedIn, as well as delay posting content onto CodeProject
Continue focusing on producing content that others can use, such as code and tutorials